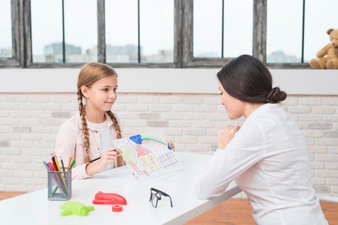 Our Mobile Occupational Therapy services are a fulfilling and rewarding experience. An Occupational Therapist (OT) works with people to complete the daily activities that they need and want to do. Occupational therapy (OT) focuses on helping people with physical, sensory, or cognitive disabilities to be as independent as possible in all areas of their lives. Our team of Senior Mobile Occupational Therapists help you achieve a healthier and better quality of life. When you work with a Good People OT, you are assured the best and latest treatment and a first class service..
Our team of Senior Mobile Occupational Therapists can support you/and or some you care for a better quality of life. Our therapists utilise the latest research and technologies in their field to assess and design rehabilitation programs that are evidenced based, efficient and effective ensuring you/and or some you care for are always receiving first class services.
People with Disabilities
People living with disability are challenged daily by their condition. Good People's occupational therapists work with their clients to achieve their goals for participation, independence and well-being. Good People OTs provides consultations for physical and cognitive disabilities.
Aged Care
As people age, they can find it increasingly harder to maintain their independence and to continue enjoying the activities they once did. Occupational therapy can provide much-needed value and assistance. A Good People OT can evaluate each person and determine what changes they need to make both in themselves and their homes, in order to continue enjoying their independence.
Ageing brings with it challenges to perform activities, Our OT's work with you to maintain independence. This is achieved by assessing people to maintain access to their home, reduce risk of falling while completing the activity they complete daily and identifying strategies or equipment that supports people to continue to complete these tasks.
Our Occupational Therapists have all the equipment and skill-sets they need to carry out in home treatments of any type. Whether it be:
Home modifications
Specialised Equipment prescription
Home rehabilitation
Falls prevention
Upper limb assessment & therapy
Structural modification
Specialised seating/ wheelchair prescription
Scooter & mobility assessment and training
Palliative care
Chronic pain management
Stroke & neurological rehabilitation
Support disability accommodation assessment
Supported independent living assessment
Links to community facilities & resource
Cognitive assessment & retraining
Access solutions
Pressure care
Pressure cushion
Pressure mattress
Pressure area care
Electric bed and chair prescription/review
Dementia Care & Planning
Complex & customised equipment
And much more
We will assist you and your family in any way that can improve daily function and activities. After an initial assessment, your Good People Occupational Therapist will coordinate with you, other relevant professionals, carers, and family members to assist in developing a treatment plan and strategy that is best suited.
We offer a variety of payment methods in the most flexible of ways, to suit your needs. If you are unsure as to whether or not you need to see one of our Occupational Therapists, give one of our amazing Good People team members a call today to discuss your needs.
OUR SERVICES
Health care
OET & IELTS Coaching
Plab 2 Coaching and Exam Prep
Scholarships & Student Recruitment
Agency Staff
Occupational Therapy
QUICK CONTACT
Name
Email Address
Phone Number
Message