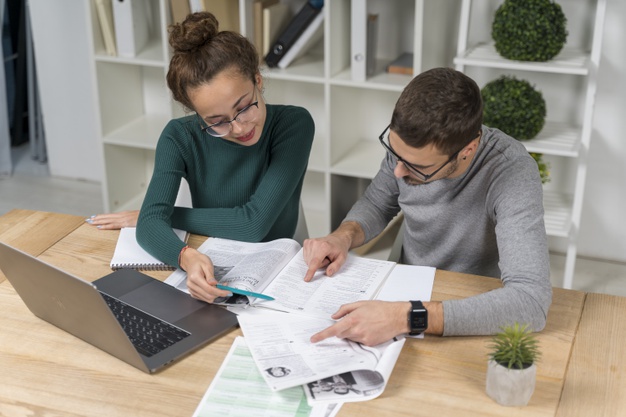 What are the benefits for our OET Classes at Good People?
-For nurses, doctors, physios, dentists or other healthcare experts, U.K, Ireland and Australia are certainly some of the best destinations to practice and be more successful in their careers, but, in order to practice in one of the English speaking countries like U.K or Ireland it is also necessary that the healthcare should have good command over English. Employers do not want to hire anyone with poor Language skills. As an Agency we help you prepare for the Exam and if you pass we will help you with registering with the respective boards of the Country you wish to migrate to. Book with us your exam and receive formidable discounts.
-OET is more or less like 1 of the main criteria for entry into the healthcare sector in Europe. Without OET you won't be able to get a suitable job that you want in the healthcare sector. As most of our employers and hospitals look for people who have a good score in OET

Why OET?
-because OET is the test that is meant to assess the language skills of healthcare experts.

Practice Tests
-You will take plenty of tests. These tests will eventually bring you closer to what real OET is. You will learn about the inherent difficulties. You will also learn how to overcome these difficulties. Reading and Listening material you will get plenty of them to practice on your own. By taking practice tests, you will surely improve your understanding of the OET.

Get Writing Tests Evaluated by our own experts
-You will take the OET writing subtests. Our expert Tutors will evaluate your writing skills. You will receive suggestional recommendations and regular tutorials on your writing skills from our experienced expert Tutors.

IELTS COURSE
Do you need a Band 7+? Have you tried repeatedly and not made progress? Do you need an actual guide to Band 7 success?
Then our course is just for you as it prepares participants for all parts of the IELTS exam: Listening, Reading, Writing and Speaking modules. It focuses on teaching the skills and techniques required to sit for the test. This course now covers the Academic and General IELTS Exams. You can receive winning advice and tactics for both the General and Academic by taking this course. Our strategies are practical and according to our students actually work on the real exam. We have many students achieve scores of Band 7-9, jumping from Band 6 to Band 7.5 and Band 6.5 to 8 or 9. We have more than 20 "Assignments" that you can complete to test your knowledge.
Note: This is a strategy and tactics course that tells you HOW to succeed and How to apply strategy. Students come to us because we actually show them how to succeed on every part of the exam. We know the exam is challenging, but through our methods you will succeed.
By the end of this IELTS course, you will:
be familiar with all parts of the IELTS Academic or General test
have some useful tips to help you achieve your IELTS goals
understand how the IELTS test is assessed
know how to produce a Band 7 -8 Level Task 1 and Task 2
be able to complete Reading Passages in under 20 minutes with 85% accuracy
effectively scan for keyword sentences in Reading
recognize when answers are given in the Listening Section
understand grader expectations to receive and extremely high score
Who this course is for:
IELTS Students who need USA, UK, AU, or Canadian University admission should take this course.
Individuals who need IELTS English for job certification should take this course.
Individuals who need IELTS English for immigration purposes should take this course.
IELTS Students with Intermediate English should take this course.
Students seeking to improve their General English should take this course.
Students needing to learn IELTS Reading
Students needing to learn IELTS Listening
Students needing to learn IELTS Writing Task 1 and 2
Students needing to learn IELTS Speaking
Students with Beginner English or who are not serious should NOT take this course.
Enroll for our OET/IELTS Classes and we will help you prepare for the OET Exam in a more effective way